Over 40 Years Of Insurance Experience
Al-Nisr Al-Arabi Insurance Company was founded in 1976 by Societé Nationale D'Assurances, under the name of "Jordan Eagle Insurance" and began its activities by providing life insurance, personal accidents and individual health insurance.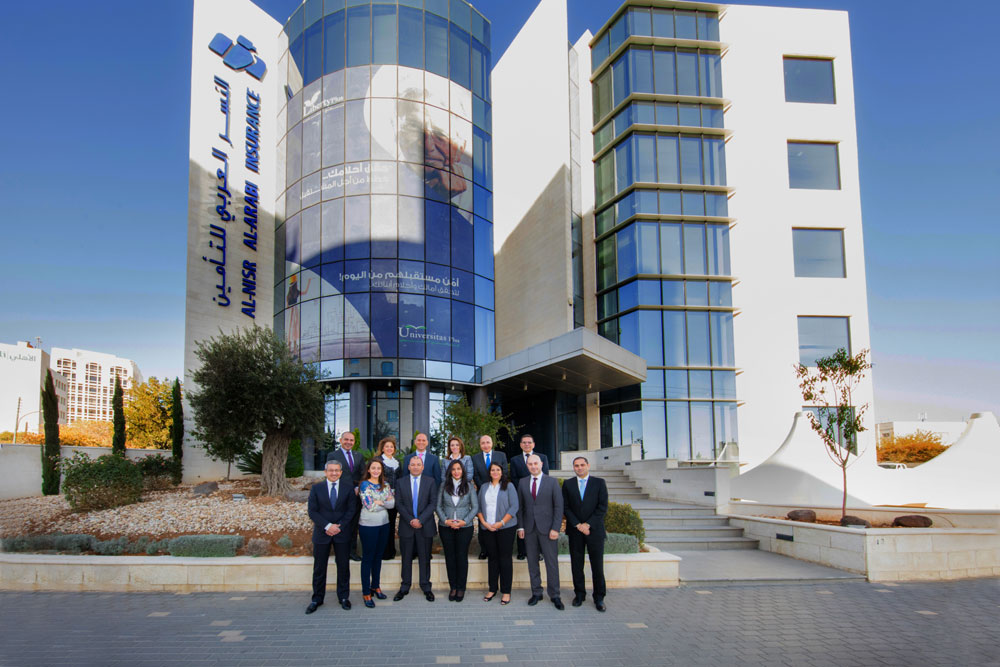 In 1981, the company started to expand its activities by offering non-life insurance activities and group life & medical insurance.

In 1989, the company merged with Rifco Life Insurance and resulted in the well-known Al-Nisr Al-Arabi Insurance Company. Inspired by the features of the eagle, the bird that represents strength and protection, the company retained the name "Al-Nisr Al-Arabi" which was chosen to enhance Arab cooperation in the insurance field.

Al-Nisr Al-Arabi Insurance Company witnessed a quantum leap in May 2006 subsequent to a strategic partnership with the Arab Bank, whereby the Bank attained a majority share of the company's total shares.

Consequently, the new partnership between the Allianz Group and the Arab Bank gave life to a major initiative that aims to providing comprehensive Bancassurance operations in Jordan, and which promises to propel the company into a higher level of growth and profitability.

Our ancient history in the field of insurance in Jordan granted us distinctive experience and perspective in this area. We provide a comprehensive range of insurance services with a mission to offer our products with excellence, continuous growth and best quality that best responds to the needs of our most distinguished clientele.

In addition, the company enjoys a solid financial position that adds reliability to its operations. The company's management specialized in the insurance business, remains independent, and its well rooted position that guarantees continuity in a consistent manner for the future.